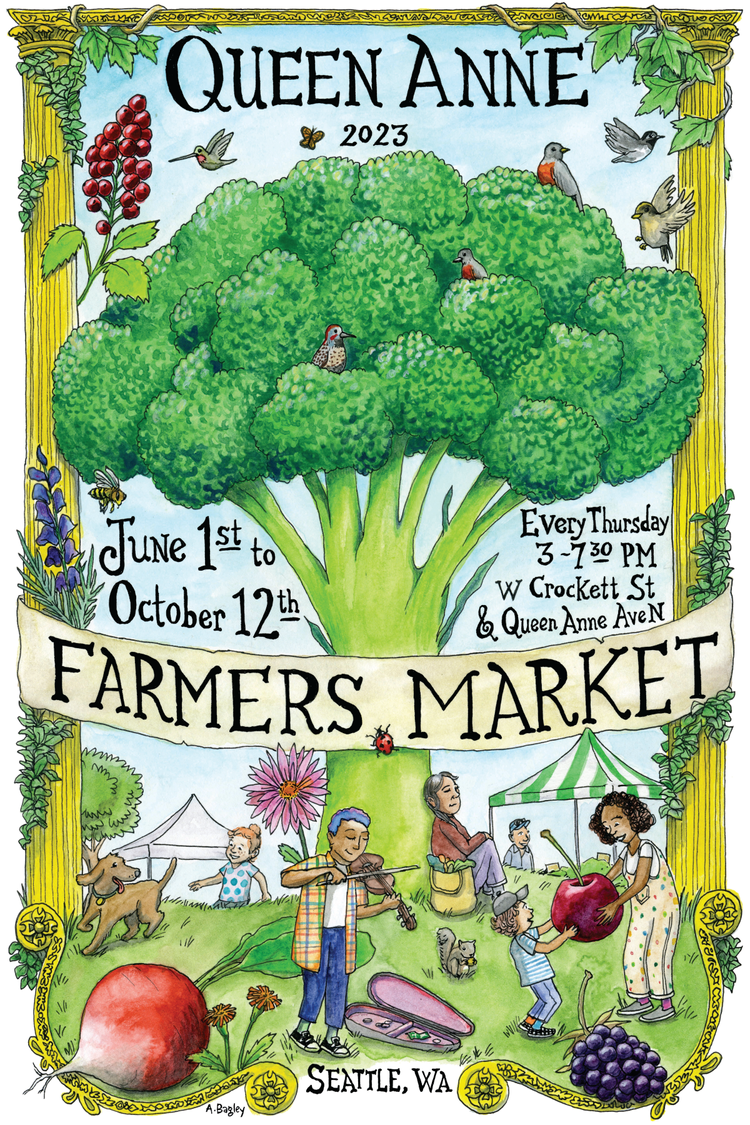 Summer is in full swing and it's time to get your groove on with PK Dwyer! 
PK Dwyer proudly brings his all original Folk Roots and Blues to the Queen Anne Farmers Market on Thursday, June 29 @ 5:00 - 7:00 pm. Mighty PK will present material from his song catalogue that now spans over 50 years featuring his signature quick fingered picking and slide work on guitar and fireball harmonica riffs interspersed with a selection of beautiful and dynamic songs on autoharp. 
The Queen Anne Farmers Market Builds Community, Supports Farmers and always Champions the Local Guy. All the action takes place high atop Queen Anne Hill at Queen Anne Avenue North and West Crockett Street in Seattle, Washington.
Be There!