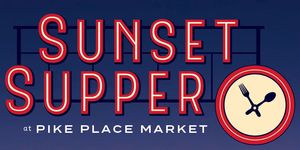 Hooray! Folk and Blues busker Extraordinaire PK Dwyer is honored to be performing at the 2021 Sunset Supper At Pike Place Market. Mighty PK will be playing a one hour set starting at 8:45 pm.
Sunset Supper at Pike Place Market celebrates the 114th anniversary of Seattle's historic Market. All proceeds from the event directly support the Pike Place Market Foundation's Recovery Fund to keep the Market community healthy, stable and whole through the devastating impacts of the COVID-19 pandemic.
This Event is Sold Out!